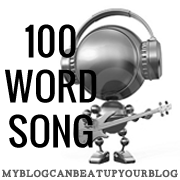 My fiction writing has been put on hold lately because of the wonderful craziness in my life these days. But I couldn't resist linking up with the 100 Word Song this week. Lance has offered us Jimi Hendrix's "Are You Experienced" for inspiration. Mr. Hendrix would have been 70 years old this week. I give you 100 words of Fiction on Friday.
Something New
The hike had been a mistake.
She thought she was in shape. But the miles on the elliptical machine had not prepared her for the rocky terrain, the steepness of the trail or the thin air.
"It's only a few steps more," he assured her, pausing as she gasped and stumbled.
"There," he whispered as she reached the summit. "Have you ever seen anything so beautiful?"
She drank in the world below and forgot about her blisters and bruises and remembered the meaning of the word breathtaking.
"No Sheriff. I've never seen anything at all before."